Is polyamory natural behaviour? could you accept a polyamorous partner?
Updates:
Most Helpful Guy
1 y

No.

Society where polygamy exists have been shown to grow extremely violence.

Older and richer men tend to be able to afford multiple wives. This would leave young men without prospect for a wife. This would open the men to become extremely competitive for mates.

An example would be Sudan. To marry, the groom family needs to come up with a 30 cows worth of gift to the bride's family. The number is raising.

Young men without cows will have to become raiders and terrorists. A gun will be the most important thing for him. With it he can raid for cows or just straight kidnap the women or just go down for rape.

There are a lot of young boys and men loitering around the battlefield. They would run over dead bodies as soon as the guy falls over and scavenge for guns.

Women would be raped as the boys got their hands on the guns. Families would be killed over some cows.

1 likes

Asker

1 y

I think you're confusing forced polygamy with polyamory where there is mutual LOVE in the relationship.

Asker

1 y

I'm not saying your example isn't completely horrific, it's just not relevant to the actual question.

1 y

You need pull out of the 1st world luxury and look at reality.

It's a demand and supply problem. Polygamy creates extensive social problems through out history and continue until today. People under economic stress are more likely going to marry for security rather than love.

The men to women ratio is 105:100. This is to counter the natural rate of premature death in men. Polygamy slowly erode the balance.

It starts out small, like the bride price which is extremely common in Asia. People had to sell their daughters to buy their son a wife. The problem deepens as the family decided to keep the wealth and deny the son of his wife.

The situation is happening already and probably get worse.

Show All Show Less

Asker

1 y

You need to learn to read the question and not try to social crusade.

Asker

1 y

I quite frankly don't give a shit about people selling their children.

My question was about whether as humans do we naturally create emotional romantic bonds with more than one person.

Get off your fucking high horse.

1 y

And I keep saying it's not. Stop using bonds and loves just take the look at reality.

You can form as many bonds as you want. Just legalize prostitution.

There is no such thing as natural bond between multiple people. Competition for resources become bloody. It has been shown with history.

Mates are a hell lot fewer as it's the same deal. Rich men take multiple wives and poor men join the terrorist.

Asker

1 y

Yeh okay no one needs your opinion anymore you can fuck off now
Most Helpful Girl
Anonymous

1 y

I don't think it's very natural, but I am in a polyamorous relationship right now and I think it can work.

We're having a small issue right now with time. I used to have 2 partners who were with each other as well. Then I broke up with one of them; our triad became a V. Then the one I still was with got a third partner and a 60+ hour workload per week. Now we're struggling to keep time evenly distributed and I don't feel like I have a large chance of finding another poly partner anytime soon.

Even when everyone is 100% okay with being poly, there can still be problems. That's why I don't think it's natural. But I also know it is possible to have 4 people in one group who are all 100% okay with being poly, so it is possible.

1 y

Like… What the hulk is your life?

Opinion Owner

1 y

@NanoAngel Poly triad turned V turned 'my partner got an extra partner'.

Not very extreme in poly terms, I guess?

1 y

That… Is just stupid, so these is what "progressive" people think nowadays? Ok, ill go back to my cave then

Show All Show Less

Opinion Owner

1 y

@NanoAngel Nah, I think normal relationships are much easier.

I also think I love my boyfriend and I like seeing him happy. I'm not jealous and I don't want to take the other people who make him happy away from him. I ended up here and decided I prefer staying to leaving.

1 y

You and these people are just cuckolds and cuckqueans, and no, thats not normal realashionship…

Opinion Owner

1 y

@NanoAngel But if we're happy, why would you care?

1 y

Just bc of youger viewers, you are helping to create a distorced way of seeing relashionships, bc real relashionships, between humans, its all about sharing love with one person only

Opinion Owner

1 y

@NanoAngel I only answered the question. Besides, I said it's more difficult than normal relationships.

Furthermore, why call it distorted when it's not a completely evil thing by itself? I think real love is about wanting someone to be happy and wanting to be a part of their life. You don't want them to stop loving their parents or seeing their friends, so some kinds of love for others are still allowed. They're also still allowed to hug their friends and children or to kiss someone else on the cheek (if you live in a country where that is polite), so not all physical contact with others is denied. Why would one thing be okay but another not? because it's threatening? since that too can be flexible.

I dislike taking values as true simply because "that's the way it's supposed to be". But perhaps that's very progressive of me.

1 y

Ok, you are one of the poluted kids :/

Asker

1 y

Hey nanoangel,

Just because your opinion is different doesn't mean it's right. Other people are allowed to think and feel the way they do and the way they choose to live their life is just as valid as how you choose to live you're. How about you stop being a judgmental cunt for one second and let that process.

1 y

At least im not insulting anyone 🙂

Opinion Owner

1 y

@NanoAngel You did, actually. You called me stupid, a polluted kid and a cuckquean.

1 y

F@ck! I forgot to reread my comments!

1 y

But still, thats being cuckuean

1 y

Its true not an insult

Asker

1 y

Pretty sure judgmental cunt is pretty true too ☺️

1 y

Bingo! I didn't acctually called u stupid, i call it on what u are doing, not you, poluted, bc u let the nedia pollute your head with their liberal propaganda, and the cuckquean is just the defenition, ha, suck it!

1 y

U are the rude one here then

Opinion Owner

1 y

@NanoAngel I was trying to stay respectful, but at least I know how to spell…

1 y

"Distorted" tho

Opinion Owner

1 y

@NanoAngel that is an English word, unlike 'distorced'.

1 y

Excuse me, say something in portuguese then
What Girls & Guys Said
68139
1 y

I don't believe its natural but that doesn't mean its not okay. I can't though

1 y

I have a friend who's polyamory.
I'd say it's preferences but it's not wrong nor right to "use" this behaviour.
I myself wouldn't wanna be in a polyamorous relationship. 🙂

3 likes

1 y

Whether something is natural or not hardly determines whether it's right or wrong. I probably wouldn't date a polyamorous person.

1 y

It's natural, although a polyamorous relationship would be less stable then a monoamorous one due to things like jealousy

1 y

I think we are monogamous in nature. I am pretty insecure and I would not allow for a polyamorous relationship.

1 likes

1 y

No why should a man think he deserves to have over 1 wife

1 y

itsz normal but i wouldn't accept it . to explain further its normal for animals to mate with multiple partners through out there life.

Anonymous

1 y

There's sexual drives toward both quantity (polyamory) and quality (monogamy). I would not accept a poly partner unless I have at least just as many partners available to me or if we share any partners we have.

1 y

I feel old fashioned because I prefer my partner all to myself. I'll commonly say "I'm yours, no one elses" when being romantic or sexy. I like the exclusivity of having someone to yourself.. Most guys seem to be leaning towards poly now though, if they're not already doing it they're interested in doing it.

1 likes

1 y

No. Never. It's disgusting and says everything I need to know about the selfish and degenerate nature of the person.

4 likes

1 y

This is pure reactionary trash

1 y

@iawog Polygamy is trash and anyone who practices it deserves a gas chamber.

1 y

Well not that violent but yeah, polygamy is the worst thing ever, it's selfish and for people with no self control or self respect, not to mention that it's nothing close to true love

1 y

I'm pretty sure I couldn't hack it. I'd probably end up a jelouse wreck. But I do think it is natural for some people just as monogamy is for others. As long as all parties are consenting and happy I see no problem with it.

1 likes

1 y

Yes, it's good to experience as many partners as possible. You only live once, might as well make the best of it.

1 y

I think It's okay but it is nothing for me. And no I would not accept a polyamorous partner and I would not want to live in such a relationship

1 y

It being natural depends on your definition of natural but, as for me, I would absolutely never agree to it.

2 likes

1 y

Not natural it's just saying you don't want one person you want to fuck around I'm a mono I only want one

1 y

I imagine it's natural for some people, but I don't think someone with that nature and I are compatible.

Anonymous

1 y

People who do it say that it is natural. People who don't say that it isn't. I believe that we know very little about sexuality. It is not my cup of tea… so, no I would not accept a partner who was into that…

Anonymous

1 y

It's normal at the collapse of a civilisation or empire.
Donald Trump being president is a sign of the end.

1 y

For humans? No, not mentally healthy man is going to accept his wife or girlfriend cheating on him under the guise of "polyamory". I would break up with my girlfriend if she even suggested it.

2 likes

1 y

I think it is natural. It's all about community and survival in numbers. If my girlfriend has anxiety when I'm away I would want someone to be with her during those moments. I would prefer to cook for two people rather than just one person. It isn't just about sex but a way of life that can be more enriching.

1 y

Yes we have been looking for a partner to join our relationship. It's beautiful. I believe you can't just love one person you have attractions and if we can be happy all together then live life

1 y

No I wouldn't support polyamory. This is almost 2018 and not the 18th century where you can go around mating with as many you want. Polyamory makes you see people as objects (in the case of this digital age as options/profiles) and less as humans

2 likes

1 y

It's natural the way being cross eyed or deaf is natural. Just another defect.

1 y

It's just as natural as monogamy, but I wouldn't date a polygamous partner.

1 y

I'll leave your first question for the anthropology scholars. But no, I wouldn't accept a polyamorous partner.

1 likes

1 y

Yes, in fact, more natural than monogamy. Love and sex are two urges that humans have. Polyamory allows freedom, but with the rules of consent.

1 y

What consent? !

1 y

Well not really consent but polyamory is about honesty. You have to be honest.

1 y

That… Is just stupid, so these is what "progressive" people think nowadays? Ok, ill go back to my cave then

1 y

Natural is in the mind of the beholder. I found myself asking myself this very question recently and came to the conclusion that it all depends on the individuals and relationship. I think I could live that way but in a long LONG term relationship

1 likes

1 y

But if you love more than one partner, you really love none.

1 y

Never I will not let these types of people in my life. It only one person to one person only.

1 y

Hell no. That causes so many problems emotionally to everyone involved.

1 y

I couldn't personally see this as normal behaviour.

1 y

No I'm pretty selfish person But I would definitely have to consider it

1 y

I think it's natural and there's nothing wrong with it if everyone's aware and happy but I don't think I'd be comfortable with it personally. It's totally cool for others but not my thing.

1 likes

1 y

I think it's Natural in the conception of males but not females, we see it in other creatures as well, by that I mean polygamy not polyamory.

1 y

No. If you have multiple lovers then you are not committed to anyone.
I honestly think this whole poly movement is a way for people to live with their psychological issues without dealing with them.

3 likes

1 y

Long time no time ago, when people lived in tribes, women had sex with a lot of guys to have best best traits of all of them. And it was accepted

1 y

Long time ago*

1 y

No the top male had sex with all the females

1 y

You want to say that all humans behaved the same? Polyamory is also cultural behavior. Yet you're correct but not fully

1 y

Poliamory is natural for bonobo apes. There's humans in the same mental level of that apes unfortunately…

1 likes

1 y

It isn't natural behaviour and goes against all our instincts. How can a race survive if that was the case?

1 likes

1 y

How would. this impact race survival, real question

1 y

@Humbledman74006 Humans are like wolves. K selected. We always had to be in the past in order to survive. We lived in small tribes, where the men would hunt and protect the women and children while they were pregnant with/nursing them. A woman left on her own would end up dead without men around, she wouldn't be able to hunt or protect herself while pregnant or with a baby attached to her, especially in a harsher climate. Look it up!

1 y

So how. would polyamory impact. that?

1 y

i think it is natural. i mean how esle would you ever be able to live a life after you've been rejected? however i think being with one person at a time is just the most desirable thing. that's just my personal preference though.

1 likes

1 y

Would be fun , wouldn't it.

Mosly depends on the peoples, the ones against this and thinking its not natural are mostly insecure about themself subconsciously thinking if the other person better than them, but no offence, its become a norm nowadays

1 likes

Anonymous

1 y

it not bad but it's not something id wanna deal with in a girl

i guess it's natural if you're not in a relationship/marriage?

1 y

Yes I think it's natural to want more than one partner but I think it's also natural to be only want one partner because of jealousy issues

3 likes

1 y

Yeah I think it's natural and it's okay… I've been considering it lately, but I don't know for sure!

1 likes

1 y

Honestly the idea of having more than one partner is ridiculously dumb

1 y

I think it was natural in the old times, but it doesn't fit well in today's lives.

1 y

If thatbis having more than 1 partner, then NO. I would never accept that or be in a relationship with person like that.

2 likes

1 y

As a bisexual male in an open relationship with a woman (guys are fair game, but she's the only woman), I would say it depends on the other guy (s) involved.

1 likes

Anonymous

1 y

Some people it works for, some it doesn't, just like with monogamy. It's not objectively good or bad.

1 y

It seems like some people are drawn to this, mostly men… Ancient kings commonly had many wives.

1 y

I couldnt personally, and it depends on where you live for it to be natural.

1 y

Of course polyamory is natural, no im not poly so i wouldn't.

1 y

Not very normal. I wouldent accept it because I see it as a form of cheating

1 y

It does not matter if someone else can it matters if you can.

Anonymous

1 y

No. Not natural at all. It's an excuse to get to have sex with more than one person and not be labeled as a cheater. I would never accept this BS.

3 likes

1 y

If history is anything to go by it's a sign of a collapsing empire.

1 likes

1 y

I accept it as long as it's clear that everyone is just having fun. no estrong emotions or feelings allowed

1 y

You're mistaking polyamory for a threesome.
Amor = love. That means there's supposed to be love

1 y

I'm not sure if it's natural but I know that I myself am not polyamorous and would never be with someone who is

1 likes

1 y

The last part…is a joke, right?

1 y

I think most girls wouldn't want to be with a girl who was also with multiple guys at the same time…does that have a name?

Show All Show Less

1 y

@too_many_handles I think my answer is pretty clear.. I don't know what you're trying to say

1 y

I think it's natural but not normal. I don't know if I'd ever be in a poly relationship but probably not.

1 likes

Anonymous

1 y

No, it isn't.

Having talked with somebody who is involved in this, they have serious doubts about the wisdom of it.

2 likes

1 y

It's not natural, it's manipulated to be natural. I won't accept a polygamous person.

1 likes

1 y

Wow u again? Xd i just got my first ban by the way xddddd by one of those girls earlier

1 y

I'm everywhere 😂
Well damn.

1 y

It occurs in Nature so it must be natural. It is most likely natural for humans, too, but our society is built upon pairings vs. Groupings.

1 likes

Show More (87)

Click "Show More" for your mentions
Select as Most Helpful Opinion?
You cannot undo this action. The opinion owner is going to be notified and earn 7 XPER points.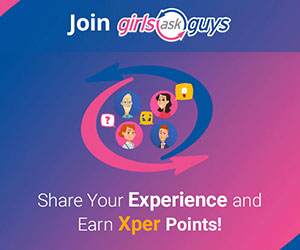 Loading…
Source